How do I trap ambrosia and bark beetles? Use the Bambara Beetle Trap!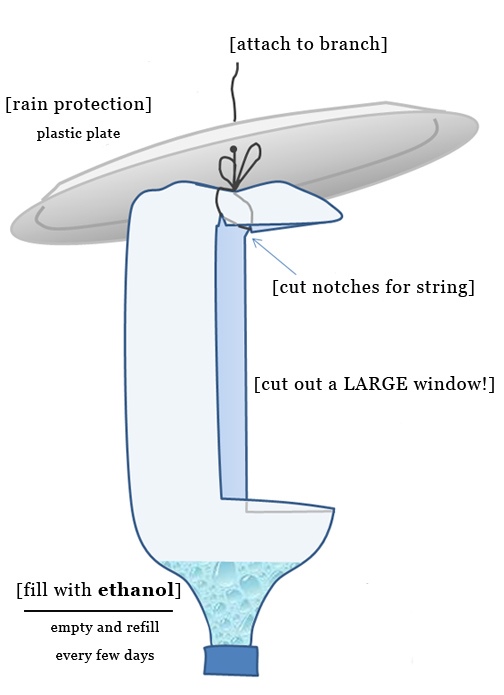 Cut a large window into a plastic bottle (any 2 liter beverage bottle), pour ethanol into it. Ethanol serves both as an attractant and as preservative.
What is the reward for your work?
We can offer either scolytine specimens from SE USA for your own collection, or we will be happy to pay you for the samples that you send. Please let us know what you prefer.
Do you have more questions?
Please send us an email to
hulcr@ufl.edu
or call (+1) 352-273-0299. Skype: jiri.hulcr