School of Forest Resources and Conservation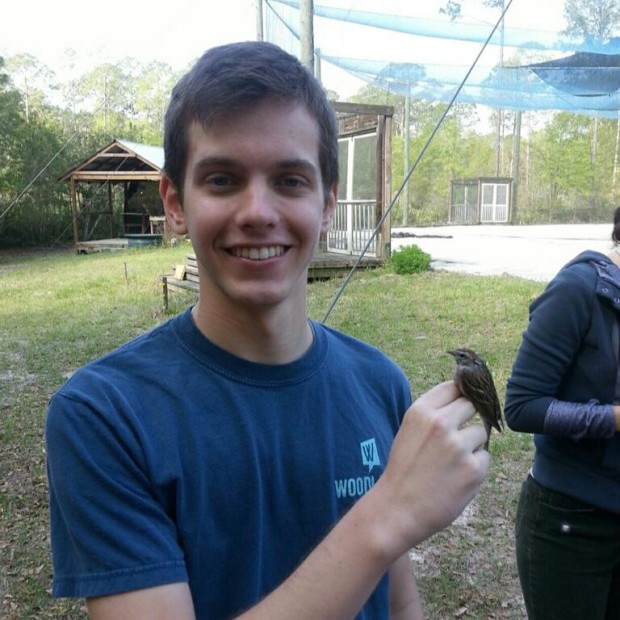 University of Florida
Summary:
I serve as lab manager and research technician for the Bark and Ambrosia Beetle Lab at the University of Florida. I provide assistance managing our insect and fungal collections, webpages, and lab equipment and space. I assist with running research projects and data collection as well as working on my own projects within the lab. Currently, my work primarily focuses on pre-invasion assessment of ambrosia beetle associated fungi, and testing novel insecticides and fungicides. My broad research interests include evolutionary ecology, community and landscape ecology, co-evolution and symbioses, animal behavior and sociality, sexual selection, and conservation.
Short Bio and Education
Starting in August 2017 I will have moved to Uppsala University and Ludwig-Maximilian University of Munich as part of the 2017-2019 Erasmus Mundus Masters in Evolutionary Biology cohort.
Spring 2016-August 2017: Lab manager and research technician, Bark and Ambrosia Beetle Lab at the University of Florida
Summer – Fall 2015: Field technician, Fletcher Lab, University of Florida
Spring 2012 – Spring 2015: Undergraduate researcher and research technician, Miller Lab of Evolutionary Ecology, University of Florida
Fall 2011 – Fall 2014: B.S. (cum laude) in Zoology with minors in Wildlife Ecology and Anthropology, University of Florida
Previous research projects
Miller Lab of Evolutionary Ecology (Spring 2012-Spring 2015)
Independently researched, compiled, and cared for colonies of several species of coreid insects for comparison of male competition behaviors.
Conducted an independent project assessing differences in male competitive behavior across territories of differing quality, which I have presented and am currently completing preparations for publication.
Collected mating and fitness data to examine squash bug reproductive interference and social networks.
Used microscope imaging to take morphometric data of sexually selected characters for large scale genome by environment work.
Fletcher Lab at the University of Florida, Biofuels and Biodiversity Conservation (Summer – Fall 2015)
Assisted in daily sight and sound surveys of eastern North American birds.
Set and recorded data from bat acoustic monitoring equipment.
Conducted surveys of local flora and habitat composition.
Trapped bees, reptiles, and amphibians, as well as processed bee specimens.
Surveyed, marked, and captured coreid insects for mark and recapture survey.
Publication
Li, Y., Bateman, C.C., Skelton, J., Jusino, M.A., Nolen, Z.J., Simmons, D.R., and J. Hulcr. 2017. Wood decay fungus Flavodon ambrosius (Basidiomycota: Polyporales) is widely farmed by two genera of ambrosia beetles. Fungal Biology 121(11):984-9. http://dx.doi.org/10.1016/j.funbio.2017.08.004
Nolen, Z.J., Allen, P.E., and C.W. Miller. 2017. Seasonal resource value and male size influence male aggressive interactions in the leaf footed cactus bug, Narnia femorata. Behavioural Processes 138:1-6. http://dx.doi.org/10.1016/j.beproc.2017.01.020
Presentations
"The relationship between territory quality and male competition intensity in the cactus bug, Narnia femorata." Nolen, Z, Allen, P, & Miller CW, Society of Integrative and Comparative Biology. Poster. January 2015.
This poster also presented at the 2015 Florida Undergraduate Research Conference and 2015 University of Florida Undergraduate Research Symposium
Awards
University Scholars Program, University of Florida | 2014 – 2015